2014 Bellefonte Victorian Christmas ~ A Heartfelt Holiday Hometown Celebration
Some say that "tis not the season" until they experience Bellefonte Victorian Christmas. This gentle and merry weekend of old-fashioned holiday entertainment, shopping, and social events embodies what's good and wholesome about this holiday of all holidays. The 34th Annual Bellefonte Victorian Christmas is Friday, December 12 through Sunday, December 14.
We are putting the finishing touches on our BRAND NEW WEBSITE for the 2014 event! Please check back soon, as we hope to launch within the week!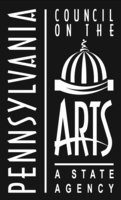 In the meantime, plan to be a part of our 2014 Bellefonte Victorian Christmas Arts & Crafts Show presented by Bellefonte Victorian Christmas and Bellefonte Historical & Cultural Association by visiting their website now.
Deadline for application is October 31.
Click here to view present and past exhibitors.
Click here to view or download the 2014 show guidelines.
Click here to download a PDF file of the 2014 application. You can print out the application, fill it out with a pen, and mail it in along with a check. If you have questions, e-mail BHCA (bhca@bellefontearts.org), or call the number in the guidelines. If you are interested in the outdoor venue, please note it on your application.
---